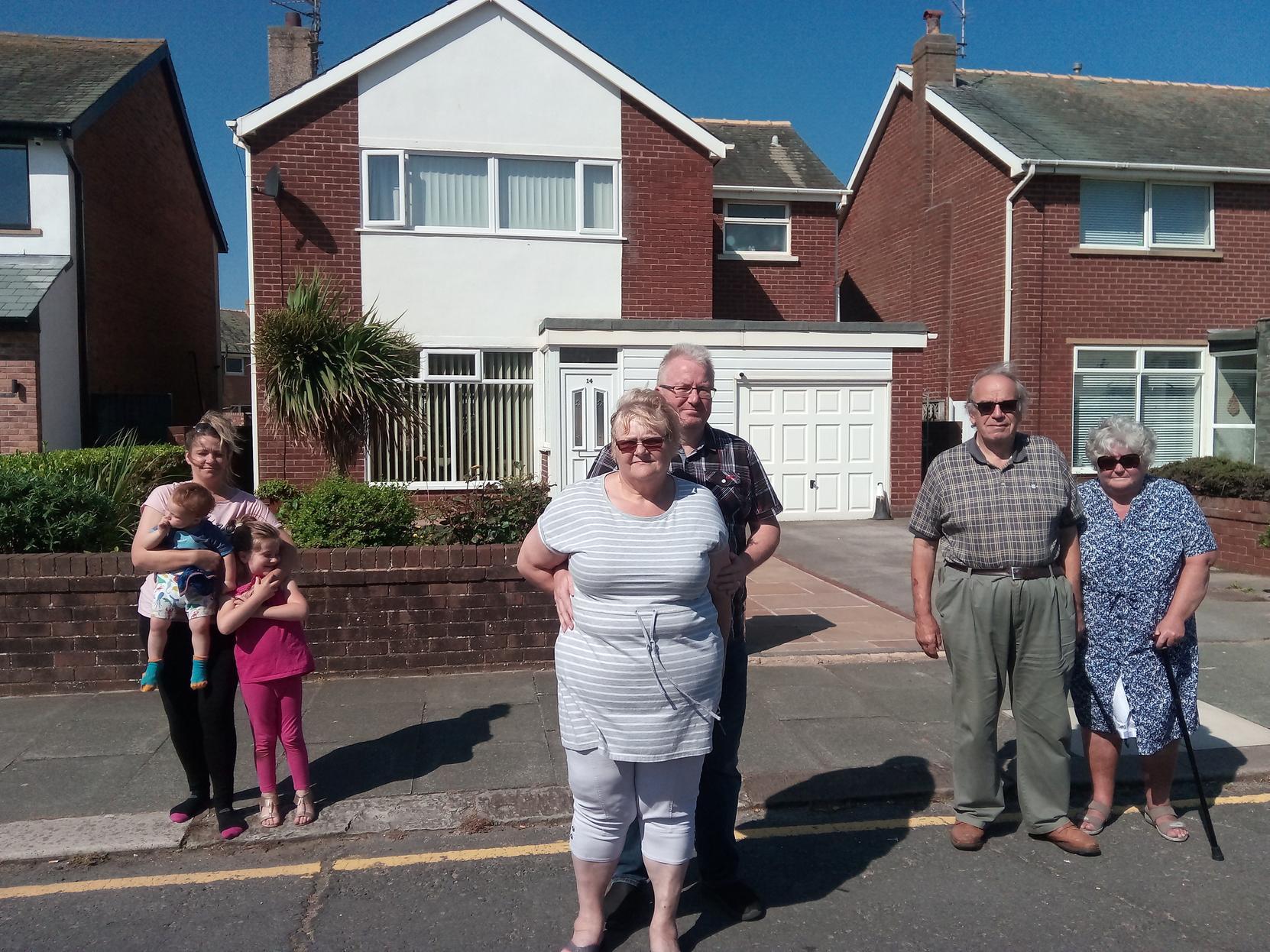 Some of the residents who are protesting, from left Ellie Monkman with her children Lexi and Blake, Andrew and Deborah Foley and Gordon and Terry Thomas, outside the property earmarked to become a children's home.
A total of 114 people have signed a petition opposing a planning application to convert a family home on Freemantle Avenue, Squires Gate, into a residential care home for up to two children.
The application is one of four for children's homes in Blackpool which are being recommended for approval when they go before the council's planning committee on Tuesday (August 4).
All four – the others are on Norbreck Road, Lancaster Road and Hodder Avenue – have attracted strong opposition.
Now it's feared they could be the first of a series of homes for small groups of children set to open in residential streets across the borough.
In recent times, 30 applications have been submitted to use addresses in the town to accommodate between one and six children in care.
Andrew Foley, who is leading the Freemantle Avenue protest, said: "We are making a stand for all the people of Blackpool.
"These applicants are just out to make money. Property values in this area mean they can buy large houses and put kids into them who are not necessarily from Blackpool."
It is feared the children are likely to be among the most troubled, who have not been found places in foster care, prompting concerns of anti-social behaviour.
Former hotelier Gordon Thomas said: "I worked 36 years so then I could retire to a nice, quiet area.
"But I'm worried it will change and we will start to get all kinds of problems here."
Residents also say parking on Freemantle Avenue, which is just off the Promenade, is inadequate for a children's home which is likely to be regularly visited by social workers and health workers as well as the staff employed there.
Council planning officers, who have recommended all four applications for approval, say in a report to the committee: "If any unacceptable issues arose relating to the behaviour of the child due to poor management of the premises, the council could withdraw the placement.
"There is therefore a very clear motivation for the operator to ensure that the use does not impact unacceptably upon nearby neighbours. "