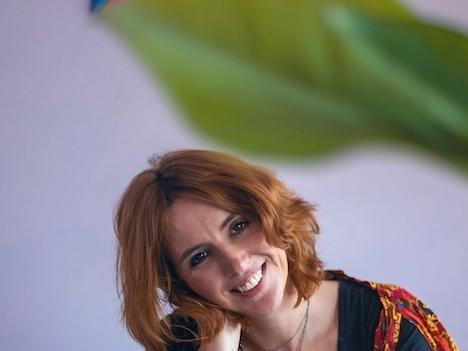 Lianne Bell has written an eco-friendly book
The former Saint Mary's RC Primary School pupil Lianne, 34, has written her book 'How on Earth Can I Be Eco Friendly?' to help get the message across.
Living in London from 2009, and trying to get in to drama school unsuccessfully, Lianne left the capital in 2016 and moved to Taiwan.
She took an English teaching job, but as she has always been interested in sustainability she decided to write a book all about it.
She says: "I realised there was not a lot of things out there about being eco friendly and I decided to write a book – which includes extracts about Blackpool, where she was born.
"I started writing it in 2018 so it has been two years in the making.
"The book is about being more environmentally aware and it mentions moments of life in Blackpool.
"I have always been interested in the environment and particularly the environmental impact of our clothing.
"I always thought the solution was to manufacture our clothing with more environmentally friendly materials.
"But it was only when I launched my business that I realised I consumed clothing in a different way to other people and that a huge part of the problem is in fact our consumption.
"Climate change is a very real threat at the moment and I just don't like waste.
"If we don't adopt change we will make ourselves extinct and make the planet uninhabitable. The planet will still exist and evolve but we will kill ourselves off."
Lianne says she has noticed changes being embraced in the fashion industry and in general in her daily life.
She says: "The fashion industry is getting on board and slow fashion movement, the opposite of fast fashion, is growing
"And right now here in Taiwan everyone is talking about single use plastic.
"The book is a kind of beginner's guide to being eco-friendly.
"It covers everything from fashion to food to the great toilet paper debate."
Lianne says the information is presented in a light-hearted, humorous way in order to aid the shift in mindset to becoming more environmentally aware.
She says: "I'm not exactly zero waste, but I am zero guilt.
"Read about the adventures that shaped my habits and formed my opinions from growing up by the seaside to attending my first (almost) plastic-free festival, and finding my favourite dress in a bin.
"Being eco-friendly isn't about being perfect.
"It's about making small changes to your lifestyle – changes so small you'll barely even notice.
"But if we all adopt these changes… well, we might just be onto something.
The book is available as a kindle book at the moment but will soon be available on paper back.
Visit: https://amzn.to/2BaOkY1