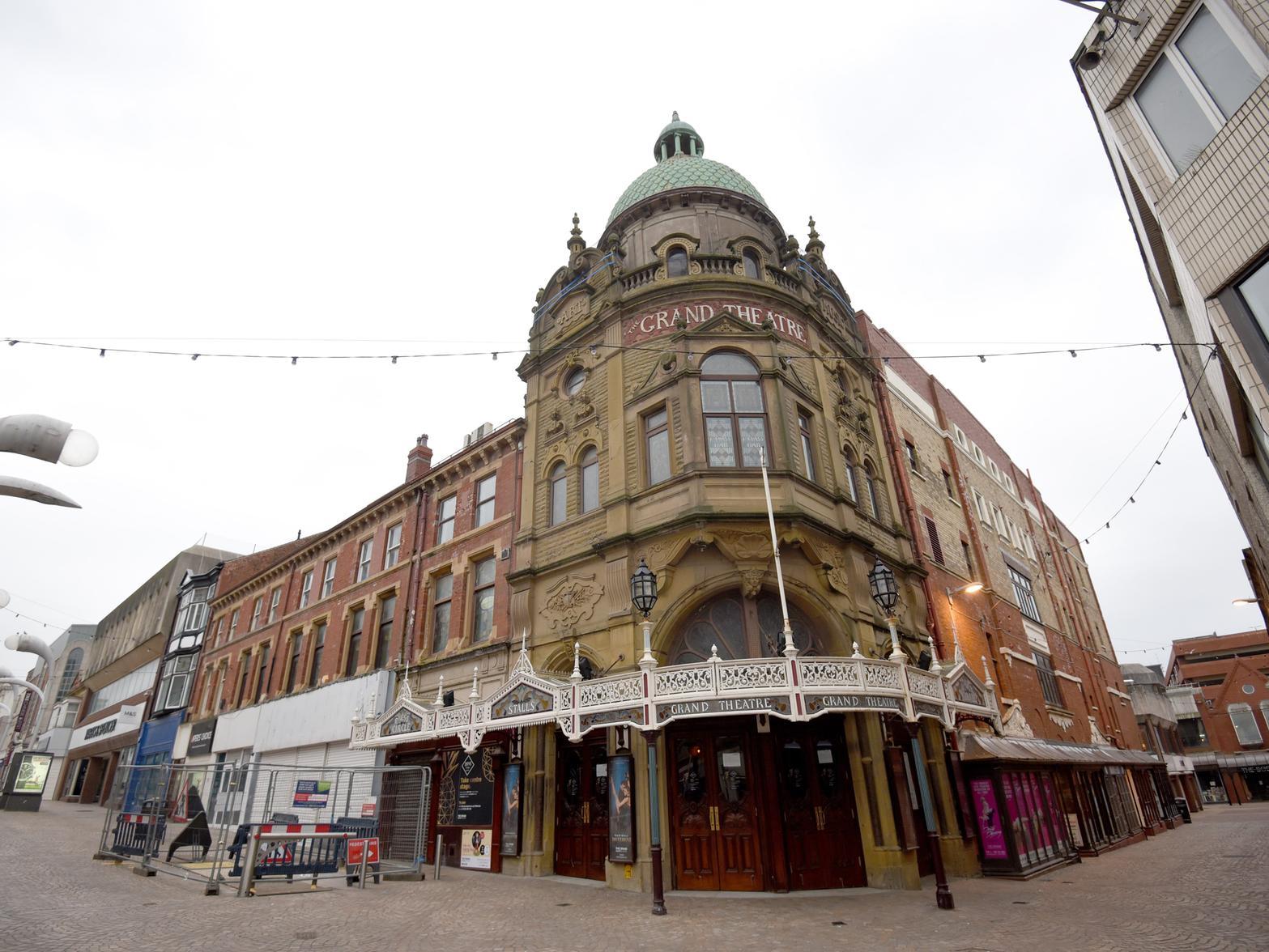 Grand Theatre, Blackpool
But major fears remain over whether Blackpool's venues will be able to reopen this year, as they have been planning, following comments by culture secretary Oliver Dowden.
Official guidance for venues is expected to provide more clarity in the coming weeks but the Department for Digital, Culture, Media and Sport refused to rule out ordering them to stay closed until 2021 after Mr Dowden said getting audiences back in time for pantomime season would be "challenging".
Two of Blackpool's leading venues, the Grand Theatre and the Winter Gardens, were last open to the public in March,before lockdown.
Winter Gardens, Blackpool
Bosses at both were quick to welcome the investment, which they say will be vital to the social and economic recovery to the entertainments sector. However, they have yet to find out how the cash will be spent.
Managing director of Winter Gardens Michael Williams said: " The announcement regarding the funding is most welcome.
"Venues, producers and the huge workforce in the sector look forward to receiving clarity of how these funds will be allocated and invested so that we can determine how the funding can be best utilised for the Winter Gardens Blackpool.
"Our ambition is to be able to play a vital role in Blackpool's economic and social recovery and this investment will hopefully allow us to do so."
Blackpool Tower Circus
The culture secretary revealed on Sunday night he had been working on financially securing the future of the country's art spaces from theatres, museums to galleries through a "world leading fund".
Chancellor Rishi Sunak added the bailout package was critical to ensuring the arts could weather the impact of the pandemic.
Thousands of organisations across a range of sectors including the performing arts and theatres, heritage, historic palaces, museums, galleries, live music and independent cinema are expected to have access to emergency grants and loans.
But questions have been raised on how the money will be divided and what will be available regionally.
Chief executive of the Grand Theatre Ruth Eastwood said the protection funds was "unbelievably good news" but added there were "pieces in the jigsaw still to put together" in how funds would be handled.
She said: "It is the lifeline the industry needed. Reopening a theatre is very expensive – it is now wait and see on what all this means, the detail for the individual loans and grants available.
"We expect to learn a bit more in the next few weeks but one of the big questions is where regional theatres sit in this plan and do the government recognise the community value?
"Like churches, theatres are all about bringing people together of all ages to enjoy an experience. There is also our outreach programmes from education to social care too."
She added that it was "incredibly difficult" to plan until theatres know when they will be allowed to reopen.
Behind the scenes, theatres have been working toward being able to reopen in September.
Mr Dowden had earlier told Radio 4 there were "huge transmission risks" involved with pantomimes. On the prospect of opening venues in time for panto season, he said: "If we can do it, we will, but it looks challenging."
Asked by The Gazette about when venues might be able to reopen, the Department for Digital, Culture, Media and Sport said it could not give a definite answer.
A spokesman added: "The Secretary of State did say panto season would be challenging but also that we are working hard with Public Health England and the sector to help performances restart as soon as possible."