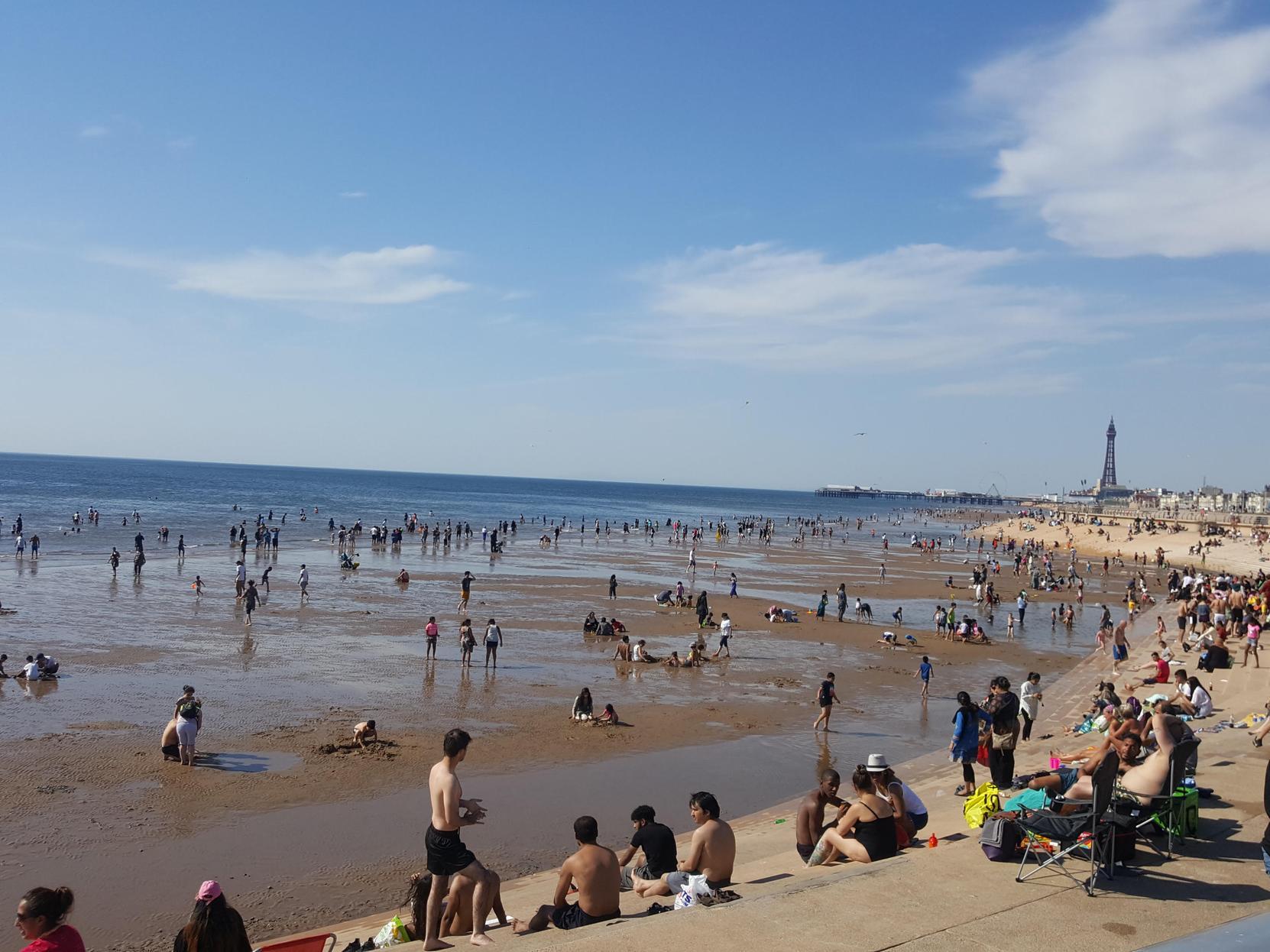 Blackpool beach during this week's hot weather
These include loss of coach trade and continuing uncertainty over how the Winter Gardens will re-open.
But a report to the Scrutiny Leadership Board says many hotels and attractions will be able to open under new measures from the start of July and "there is confidence that there will be a good mix of attractions to offer to visitors."
The key message from the town, which has already announced the Illuminations are to be extended to the end of the year, will be Blackpool is a safe place to visit.
The Tourism Recovery Plan, which will be considered by councillors at a meeting on July 1, adds: "As moves are made towards a re-opening of the tourism economy at the start of July, initial focus will be on messaging that provides reassurance that Blackpool is a safe place to visit."
While train services into the resort are set to increase, the collapse of coach companies including Shearings, Wallace Arnold and National Holidays means the potential loss of up to 200,000 visitors a year.
The report says the council is working with "what remains of the coach industry to find ways of retaining those visitors who rely on this form of domestic package holiday."
Town hall leaders have been liaising with hoteliers and attraction operators including Merlin which operates in council-owned venues including the Tower and the Golden Mile Centre.
Merlin hopes to re-open most of its attractions apart from the Tower Circus over coming weeks, but uncertainty remains over the Winter Gardens which is also owned by the council, due to issues faced by theatres over social distancing.
The report says: "The management team are continuing to deal with conferences, shows and events on an individual basis to determine whether they can go ahead in some form or be moved to another date."
Practical measures taken by the council include recruiting more Beach Patrol staff whose role will include using loudspeakers to remind visitors about social distancing, and the use of signs to reinforce safety messages.
The Tourist Information Centre is set to re-open from early July while public toilets are already open with more to open at Flagstaff Gardens in South Shore next month.