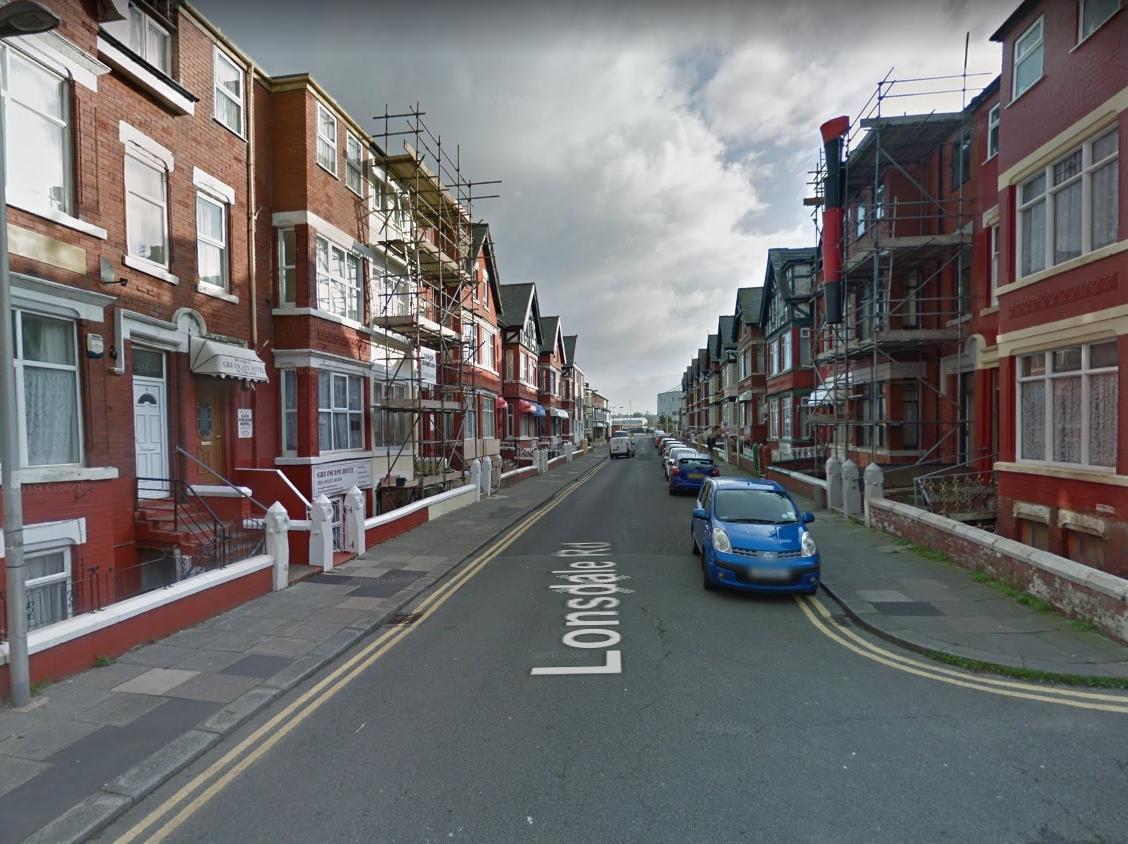 One fire engine from South Shore attended a blaze at a vacant building in Lonsdale Road shortly after 2.20pm today (July 24).
The blaze – which firefighters believe have may been of suspicions origin – was engulfing a window sill of the property, but was extinguished by the time emergency services arrived.
A thermal imaging camera and other equipment was used to make sure there were no hot spots.
Firefighters were called to reports a fire was engulfing a window sill of a property inLonsdale Road. (Credit: Google)
A spokesman for Lancashire Fire and Rescue Service said: "The fire involved a window sill and was out on arrival however firefighters used a thermal imaging camera, small tools and positive ventilation fan to ensure there were no hot spots.
"The charred timber was removed from the property.
"The fire was thought to be of suspicious origin."
Lancashire Police have been approached for comment.