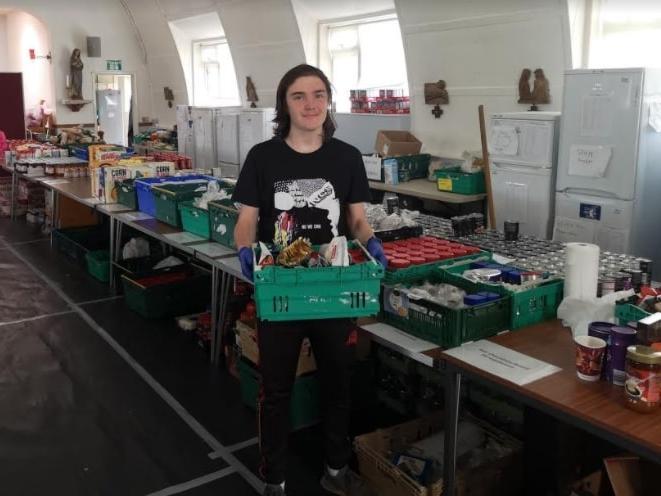 17-year-old Liam Wilkinson was part of the team at Fleetwood food bank, which was set up by Fleetwood Together as part of its response to the Covid-19 pandemic.
Fleetwood Together is formed of volunteers and organisations from the town, who have helped by providing funds and volunteering to deliver parcels containing food and essential toiletries.
Since its launch in March, Liam, a former Cardinal Allen pupil, helped with the food parcels and has now taken the responsibility of planning routes for delivery drivers.
Liam Wilkinson achieved 500 hours of volunteering since March at Fleetwood food bank. He joined the NCS Keep Doing Scheme, which allowed him to learn skills which will help with future employment opportunities.
He volunteered as part of Fleetwood Town Community Trust's NCS Keep Doing Good scheme, which last week saw a group of teens transform land next to Fleetwood fire station into a relaxing garden.
"I really enjoyed the careers workshop, which has provided me with the skills and support to enable me to work towards my career goals."
Liam plans to continue volunteering until he returns to college in September.
John Hartley, manager of the NCS scheme, said: "Liam has an unbelievable attitude and work ethic which he showcases daily by supporting local residents.
"I'm pleased that NCS Keep Doing Good has been able to equip him with additional skills which will support his volunteering and future employment, in which I'm sure he will be a great success."