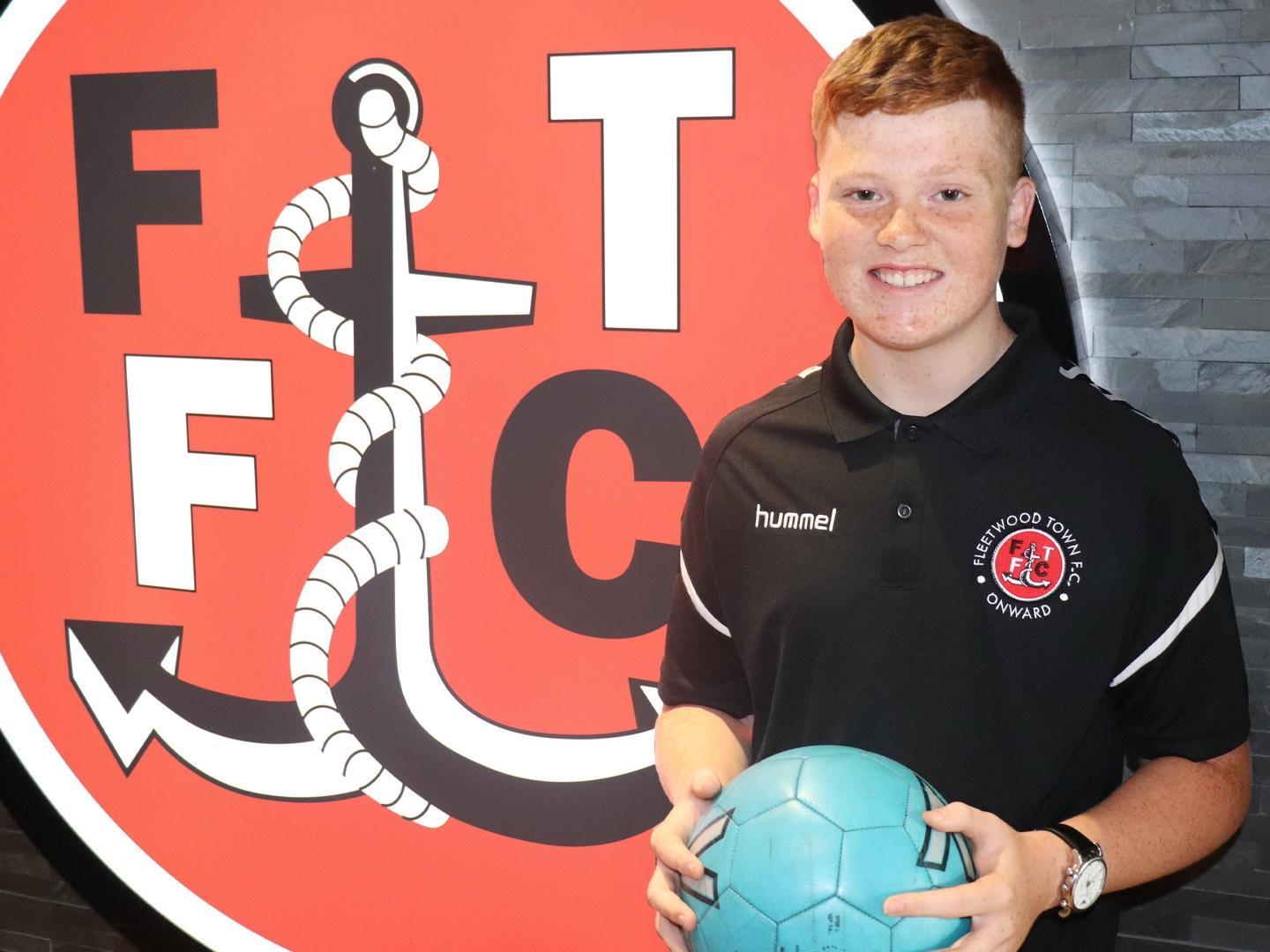 Lewis Richmond
At the start of lockdown, Lewis, aged 14, approached the Community Trust as he wanted to volunteer his time and do something worthwhile while he was unable to attend school.
Fleetwood Together, made up of representatives including the Community Trust, worked together to co-ordinate the town's response to the pandemic, and established the Fleetwood Food Bank.
This is where Lewis started his volunteering journey.
"I spent three weeks preparing the food donations and helping with deliveries," he said.
"I really wanted to help and support the vulnerable members of our community at such a scary time, and it felt so rewarding to be able to make a positive difference to someone's day."
This experience spurred Baines student Lewis on to volunteer more of his time, so he spent a further three weeks with the Community Trust, helping young people transition back into normality.
He assisted with the sports camps at Carleton Green Community Primary School, which supports children from across the area in new sports and activities.
"I really enjoyed my time volunteering with the sports camps," said Lewis.
"I was a bit worried at first about fitting in, but the coaches treated me like a member of staff and made me feel really involved.
"It was definitely challenging at the start, as I have never worked with children before, but it became so much easier as my confidence grew.
"I've learnt lots of new skills, and I'm much more patient now than I was before!
"If anyone is considering volunteering, I would encourage them to go ahead and do it.
"You'll boost your skills across a range of areas, and it will help you discover what you're good at, and what you enjoy.
"I'm so grateful to the Community Trust for providing me with this wonderful opportunity, and if the chance ever arises again, I would love do some more volunteering with them."
As well as gaining new skills and boosting his confidence, Lewis was also able to pick up tips and learn from industry professionals as they coached the children and he is now considering this as an option when he leaves school.
Matt Hilton, chief executive of the Community Trust, said: "Lewis has done a great job and I wish him all the luck in his future volunteering endeavours.
"Even though he's stepped out of his comfort zone and tried something new, he's been so enthusiastic, which is a key quality when working within the community."
For more information about volunteering with the Community Trust, visit fleetwoodtownfcct.com/volunteering