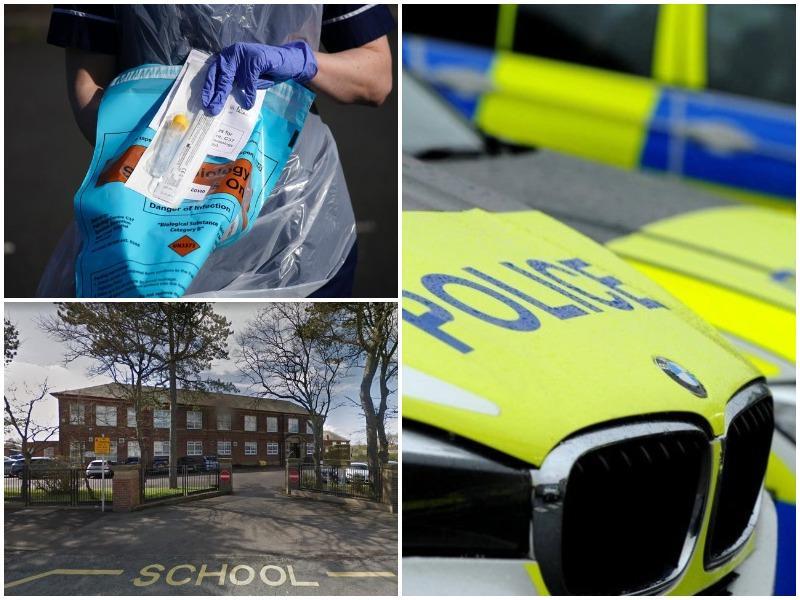 Knives, heroin, cocaine and cash have been seized and four people arrested after a police crackdown on drug dealing in Chorley.
Police in Chorley made the arrests during County Lines Intensification Week – a week-long crackdown on organised crime gangs who visit Chorley from another area to sell drugs.
So what happened in Chorley?
Last week, Chorley Task Force targeted drug dealers travelling in from the Liverpool area to sell drugs on Chorley's streets.
Four people have been arrested so far – three men and a woman – in three separate incidents.
The first arrest came after officers stopped a 30-year-old man who was deemed to be acting suspiciously near a known drug dealing hotspot.
He was searched and officers found a quantity of cash and a mobile phone, as well as a number of other items believed to be connected to the supply of drugs.
The man was arrested on suspicion of a drugs offence.
A second arrest soon followed after a 'stop check' on a man driving a Volkswagen 'suspiciously' around the streets. A search of the car revealed cash, a bag of white powder and a phone, amongst other items.
As a result, a 30-year-old man from Preston was arrested on suspicion of possession with intent to supply.
A third and fourth arrest followed the search of an Audi occupied by a man and a woman, with officers finding a large quantity of cash, mobile phones and a knife inside the car.
When the man was searched, he was found in possession of a large bag of white powder, believed to be cocaine.
The woman was also detained on suspicion of drug driving.
As a result of the arrests, a home in Chorley linked to the woman was searched. Inside, officers found a stash of cash, as well as wraps of heroin and cocaine. Two knives were also seized.
A 35-year-woman, from Chorley and a 25-year-old man, from Liverpool, were arrested on suspicion of drugs and knife possession offences.