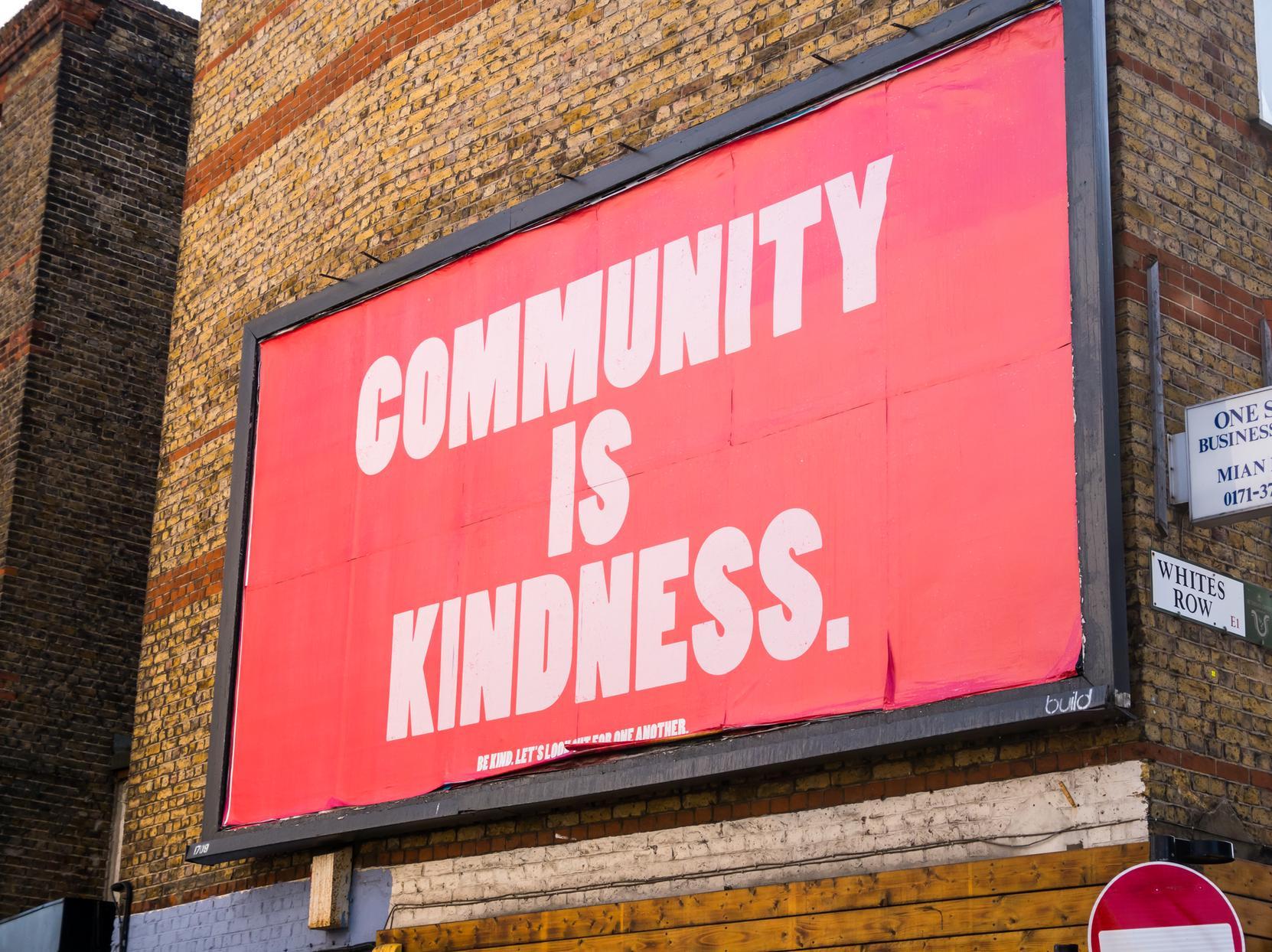 From telephone befriending services to virtual art therapy sessions, charities have had to completely change how they operate during the coronavirus outbreak and the subsequent lockdown.
But with the looming threat of tougher restrictions, charities are warning they may not be able to meet demand for their services as finances dwindle.
The UK Government said it is providing "an unprecedented multi-billion-pound package" to help them.
Charities are under more pressure than ever before due to Covid-19
There are around 200,000 charities across the UK and many have received a financial lifeline during the coronavirus crisis through grants.
Analysis of 360Giving's Covid-19 Grants Tracker by the JPIMedia Data Unit found over £123m (11,632 grants) in emergency Covid-19 grants has been awarded to more than 9,000 recipients across the UK.
In Preston, nine grants were handed out to some of the city's charities, totalling just short of £120,000. In Blackpool, 18 grants were handed out to resort charities, totalling more than £220,000.
In South Ribble there were seven grants worth a total of £105,703 and charities in Lancaster received £315,761 over 20 grants.
Dozens of grants have been handed out to charities across the county
In Wyre there were three grants worth a total of £35,570 and Fylde charities received two grants worth a combined £19,805.
Across the whole of the North West, 888 grants received a total of £10,039,768.
A variety of charities across Lancashire benefited from the grants.
Blackpool Carers Centre received three grants worth £36,235. One of those grants was for nearly £30,000 and is for a project to support both carers and their families.
Faye Atherton (below), director of the charity, said: "It will enable carers to stay safe and healthy, stay connected, and to keep their body and mind active.
"It will help meet carers basic needs during the Covid-19 crisis and beyond. The aim is to ensure that carers can continue to provide care whilst also remaining well themselves."
Faye explained how the pandemic meant the charity's fundraising for the year had to be scrapped.
She said: "The difficulty early on was that there was no access to traditional fundraising events and activities.
"We have had to cancel all of them for this year and we had predicted they would have raised us around £120,000 so it leaves us with a funding hole. On top of that due to the crisis, demand has been higher than ever before so the alarm bells were ringing."
Faye said the grants offer the charity a lifeline and the people it supports.
She said: "After realising what was happening we quickly altered our services to offer at least the basic of needs. This meant we could help with vulnerable people's shopping and also allow them to receive some human contact.
"The grants we applied for were approved quickly which meant we could offer a rapid response through our services."
The charity's Wyre partner, Carers Trust Fylde Coast, also received £25,000 from the Rank Foundation to cover lost income.
Rosemere Cancer Foundation in Preston received a £25,000 grant from Cumbria Community Foundation to put towards the refurbishment of the Ribblesdale oncology ward at Royal Preston Hospital.
Dan Hill, chief officer at the foundation, said the pandemic has been a struggle for the charity.
He said: "Since March we have seen a drop of around 50 per cent in donations mostly because traditional ways of raising funds through events and the community have been virtually impossible for the last six months.
"We have been trying to ensure the projects we already have are being sustained with the small percentage of money we are receiving. That is why receiving grants is a real lifeline.
"I would dread to think what position we would be in without the grants we have been receiving."
Dan also explained how charities of all sizes need to receive help as they all play a 'vital' service across Lancashire.
He said: "Even the smaller charities provide a vital service for thousands of people across the county.
"Without these organisations the communities would not get the support or help.
"They are critical for lots of people and some may not realise how much charities have been doing for vulnerable people across our cities, towns and villages."
Another notable grant included £100,000 going to the SafeNet Domestic Abuse Services in Lancaster to be used for a project to support victims and survivors of domestic abuse.
The money came from the National Lottery Community Fund.
Alex Atkinson, head of SafeNet, said: "We want to thank the lottery for considering this project as a key priority in supporting victims and survivors of domestic abuse during the Covid-19 outbreak, at a time where there are increased barriers to escaping due to lockdown measures and the role that they have played in helping to create accessible refuge provision.
"We are now starting to see a rapid increase in referrals week on week into refuge services as the lockdown eases. The timely completion of this project was a priority for SafeNet and The Calico Group despite the barriers that the pandemic posed.
"With the support of the lottery grant, we have been able to quickly furnish our refuge to a high standard in order to respond to the increased demand, enabling us to provide a safe, comfortable welcoming environment for families at the highest risk.
"This will enable us to offer additional 24 hour emergency provision, providing safe places for women and children fleeing domestic abuse in the North West."
Dawn Austwick, chief executive of The National Lottery Community Fund, said: "We want to say a massive thank you to the dedicated groups and projects providing incredible support to their communities, and to National Lottery players for making that possible.
"We've now distributed £400m since March when lockdown began and this has helped communities rally together through some exceptionally challenging times – this vital money is making a real difference to people's lives."
While the 360Giving Covid-19 Grants Tracker is not an exhaustive list of all grants charities have received during the pandemic, the data provides a unique snapshot of how charities have survived the lockdown period. The figures were correct as of September.
David Kane, product lead at 360Giving, said: "This data… shows how communities and charities have stepped up to provide support in local areas during the pandemic.
"We know it doesn't show the full picture – not all local grantmakers have published data about their grants – but it does show the range of projects and charities that continue to help keep their local communities going."
The multi-million pound grants from the likes of The National Lottery Community Fund and BBC Children in Need have provided essential economic support during the lockdown but as
Matt Whittaker, CEO of Pro Bono Economics says, the future looks challenging.
He said: "While some parts of the economy are on the up after a tough first half of the year, many charities have yet to see the light at the end of the tunnel.
"The combination of economic recession, rising unemployment and the looming tightening of lockdown adds up to a gloomy backdrop for the sector in the run up to Christmas."
"We estimate that 60,000 charity jobs will be lost by the end of the year as funding falls away, with our latest research suggesting the largest cuts will be felt by frontline service delivery and fundraising teams.
"Charities and other civil society organisations play a vital role in the day-to-day lives of many millions of us – and even more so at times of crisis. As the Chancellor reconsiders his support for businesses in light of the second wave, it's crucial that he focuses also on the needs of those charities which do so much to help."
According to the Charity Sector Tracker published by Pro Bono Economics, in partnership with the Institute of Fundraising and the Charity Finance Group, one in three charities also say they will be unable to meet the anticipated increase in demand as further restrictions are announced.
"Charities and other civil society organisations play a vital role in the day-to-day lives of many millions of us – and even more so at times of crisis.
"As the Chancellor reconsiders his support for businesses in light of the second wave, it's crucial that he focuses also on the needs of those charities which do so much to help."
A government spokesman said charities will continue to benefit from financial support schemes in the upcoming months.
The spokesman said: "We are providing at pace an unprecedented multi-billion-pound package of government support for charities. We are working flat out to ensure help reaches those who need it most, with funding being distributed at pace. Charities will continue to benefit from this major investment in the sector and also the wider government financial support schemes in the coming months."
Blackburn with Darwen – £295,932 – 20 grants
Blackpool – £224,983 – 18 grants
Bolton – £727,387 – 26 grants
Burnley – £69,431 – 12 grants
Chorley £84,400 – 6 grants
Hyndburn £211,430 – 16 grants
Lancaster – £315,761 – 20 grants
Preston – £119,800 – 9 grants
Ribble Valley – £22,662 – 3 grants
Rossendale – £15,108 – 4 grants
South Ribble – £105,703 – 7 grants
Wigan – £60,476 – 13 grants
Wyre – £35,750 – 3 grants