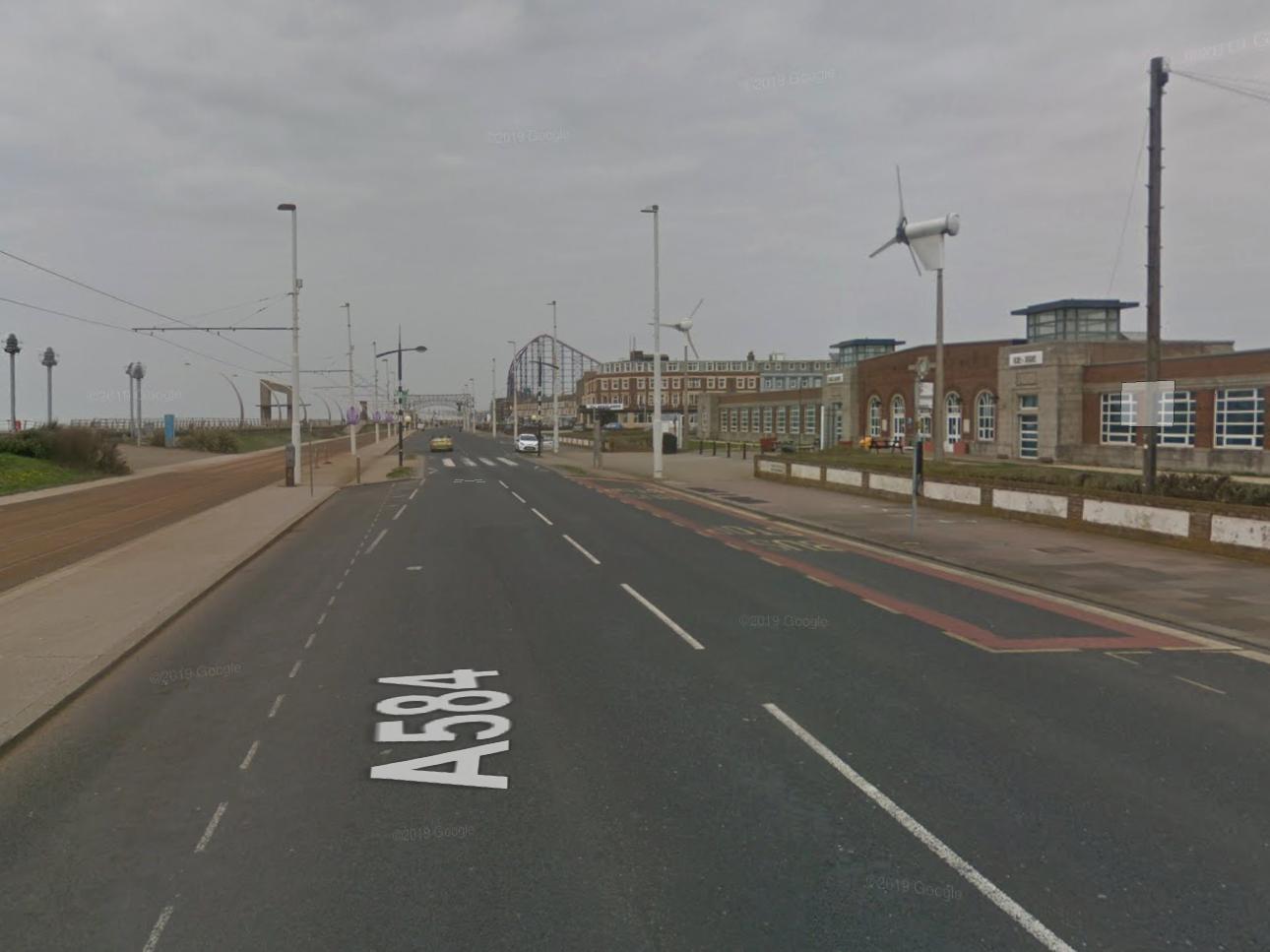 The woman in her 20s was on the Prom in South Shore, near to the Solaris Centre, and was thrown over the bonnet of the car at around 3.30pm yesterday.
She was taken to the Victoria Hospital but escaped with just minor injuries while, thanks to her quick-thinking, her baby escaped unhurt, police said tonight.
A manhunt has now been launched to find the male motorist involved, who stopped to see if his victim wasn't seriously hurt before driving off.
An 'overtaking' car hit a mum pushing a pram on the Prom near the Solaris Centre at around 3.30pm on Saturday, July 22, 2020, Lancashire Police said. The woman, in her 20s, suffered minor injuries, while her baby was unhurt. A manhunt was launched for the male motorist involved, who stopped to see if the woman was not seriously injured before driving off (Picture: Google Streetview)
Sgt Mick Belfield from the county's Tactical Operations unit appealed for The Gazette's readers to come forward with any information.
Urging witnesses – and the driver of the car being overtaken – to call officers, he said: "We are working to establish the full circumstances of what happened and we need the public's help in identifying the vehicles involved.
"This incident happened in what is normally a busy area of town and we are asking witnesses to come forward.
"We are particularly keen for anybody with dashcam footage to get in touch."
No description of the car or the man were available.
Information can be reported by calling 101, quoting log number 1103 of August 22, 2020.