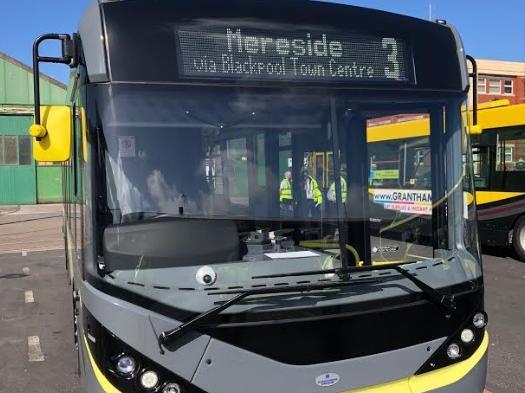 Blackpool Transport said the increase comes as lockdown restrictions ease and the number of people needing to make essential journeys increases.
Three bus routes will also see small changes to their routes with Service 1 calling at Blackpool North Station before it continues along the Promenade.
There are also changes to the current service 19 which will become a new service 20, calling at Blackpool North Station, Stanley Park and Blackpool Zoo before continuing its journey into Staining via Blackpool Victoria Hospital.
More buses are set to run in Blackpool from July 12
Both of these route changes provide a direct link for visitors from Blackpool North Train Station to key attractions such as Blackpool Pleasure Beach and Blackpool Zoo, as well as all promenade hotels and attractions.
The service 7 will also begin and end in St Annes Square rather than Clifton Hospital, with visitors to the hospital being able to use Service 17 as an alternative.
Jane Cole, Managing Director at Blackpool Transport said "As the local transport operator we're here to support the needs of our residents and visitors to our town.
"We're further increasing services so that customers can travel safely with us and this is in addition to the range of safety measures we have already introduced."
Blackpool Transport will continue to monitor customer numbers on a regular basis.
All timetables and route information can be found at www.blackpooltransport.com.