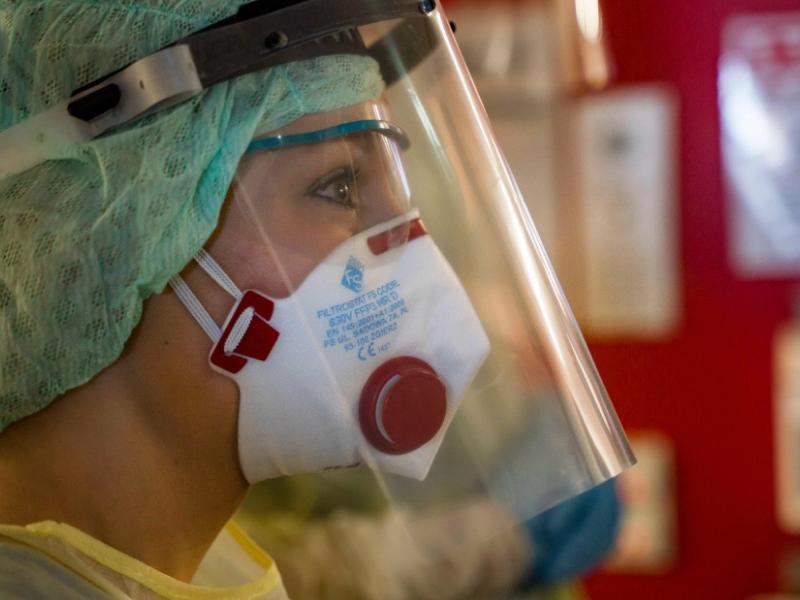 A nurse wearing PPE
People living at the Douglas Leatham House on Threlfall Road say they have faced numerous problems – including carers coming in and out of the building without masks to protect vulnerable residents from Covid-19.
But Great Places housing association, which oversees the building, said that visiting carers are employed by outside companies, and as buildings are not staffed 24 hours days it is hard to police them wearing PPE.
A petition signed by 40 residents complaining about the lack of PPE and hand sanitiser used by carers was sent to Great Places, but they were told the company was 'unable to recognise petition type letters'.
Rose Murphy, 61, who handed in the petition, said: "We were concerned that people were coming in not using PPE and so we sent the petition asking if it could be maintained better. There are a lot of vulnerable people living here. We have got two gentlemen living here on oxygen. There's a man on the ground floor who can't leave his flat. We have a lady here who has had a stroke.
"We are paying £40 to £50 a week in service charges and we're not seeing anything being done. It's really beyond a joke."
They said the building was also subject to persistent lift break-downs, making it difficult for disabled residents to get about, and that flocks of pigeons covered their windowsills and roofs with poo.
Rose's husband John, 78, said: "The flat above us is empty and the windows were left open and the pigeons got in. The windows are closed now, but the pigeons are still here – we were overrun by flies."
Dorothy Wills, 84, who has lived at Douglas Leatham House for 11 years, said: The biggest problem for me is the life. in the past couple of months it has broken down at least six times. It's very inconvenient for people including myself. I'm 84 so I need to use it.
"It makes me feel angry. I can't believe how the place has gone down. When I came here it was a lovely, happy, jolly place."
Stan Kay, 83, who has lived at the house for 16 years, said: "I like this place, but these past few years there has been a general decline. They say to us if you don't tell us we can't help you, but when we do tell them they don't do anything.
"We don't get any response from the management. The communication between residents and the management is nil."
Another resident, Kath Donoghue, 83, said: "I have been living here nine years. I came here because I got frightened living on my own, so I came here to feel safe and secure. But now I don't feel secure like I did."
Guy Cresswell, executive director of customer services at Great Places Housing Group, said: "The safety of our residents and staff is always our highest priority and we have increased our cleaning schedules to reduce risk to customers in our buildings. Our caretakers in our independent living schemes are key workers and have continued to work throughout this pandemic and have done so with all the correct personal protection equipment. They may not have been celebrated in the media, but they have certainly been appreciated by our customers and by everyone at Great Places.
"We have done everything we can to protect our residents which is critical due to high rates of infection in Blackpool and the impact on older and vulnerable people. This includes the closing of communal areas to ensure social distancing in line with government guidance, however this has been ignored by some customers, potentially putting themselves and others at risk.
"We have investigated a complaint about pigeons nesting in the building but have not been able to find evidence of this. Following this, the complaint became about pigeon droppings which we cannot control but we are working to increase window cleaning.
"There is an ongoing issue with the lift and we apologise for the inconvenience this has caused. On each occasion that the lift has gone down, the contractor has been out within 4 hours to fix it, but there have been times when parts have needed ordering."